Setting up a home office network is essential for those who work remotely or run a small business from home. A well-configured network allows for seamless connectivity, efficient collaboration, and secure data transmission. In this step-by-step guide, we will walk you through the process of setting up your home office network, from choosing the right equipment to securing it against potential threats.
Choosing the Right Equipment
The first step in setting up a home office network is selecting the right equipment. Begin by considering your specific needs, such as the number of devices that will be connected to the network and the type of tasks you will be performing. Start with a reliable router that supports the latest Wi-Fi standards, ensuring a strong and stable connection. Look for a router that provides sufficient coverage for your workspace and has multiple Ethernet ports to connect wired devices. Additionally, consider investing in a modem that is compatible with your internet service provider (ISP) to ensure optimal performance.
Configuring Your Router and Modem
Once you have the necessary equipment, the next step is to configure your router and modem. Begin by connecting your modem to the ISP's network and verifying the connection. Then, connect your router to the modem using an Ethernet cable. Access the router's configuration page through a web browser and follow the manufacturer's instructions to set up the network name (SSID) and password. It is recommended to use strong, unique passwords to safeguard your network. Additionally, configure the router's security settings, such as enabling firewalls and disabling guest networks if not needed.
Securing Your Home Office Network
Securing your home office network is crucial to protect your sensitive data and ensure the privacy of your communications. Start by changing the default login credentials of your router to prevent unauthorized access. Enable encryption protocols, such as Wi-Fi Protected Access (WPA2), to encrypt your network traffic and prevent eavesdropping. It is also advisable to set up a separate guest network for visitors. Regularly update the firmware of your router to patch any security vulnerabilities. Furthermore, consider using a virtual private network (VPN) to encrypt your internet connection, particularly when accessing confidential information or working remotely.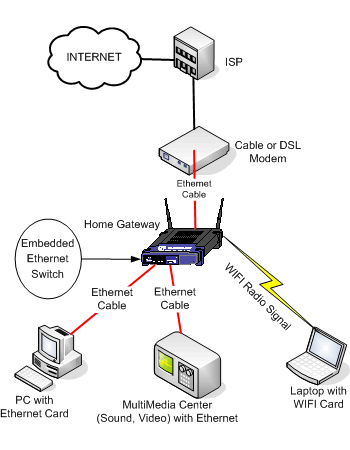 1 Setting up a Home Network How it Works 2 Wired vs Wireless Home Network 3 Extending Your Home Network Range 4 Home Network Cables What do you need 5 How to Set Up a Home Network 6 Extra Home Network Tips Cable Matters USBC to 4port Gigabit Ethernet Adapter in Black Watch on Setting up a Home Network How it WorksLearn how to set up a home network by following these seven key steps 1 Evaluate home network hardware When setting up a home network consider the following hardware components an access device typically a cable or asymmetric DSL modem a router for directing traffic into and out of your network a switch for connecting wired clients andPart 1 Get an internet connection Part 2 Set up your modem Part 3 Set up your wireless router Part 4 Connect your devices Part 1 Get an internet
connection You can look up and compare internet service providers ISPs in your area with our handy zip check toolFirst we take a look at which components you need router access point switch etc Then how you can set it up to get the best home network with great performance We are going to discuss the following topics Planning your Home Network Choosing the best router Why you need a network switch Setting up your Wireless NetworkIn this tutorial you will learn how you to build and setup a home or small business wireless and wired network and connect it to the Internet Quick Links Choosing a Wired or Wireless Network Setting up a Home Network Components and Structure Extending Your Home Network Home Network IP Addresses Firewall Configuration on Home NetworksDig Deeper Deducting Your Home
Office Expenses How to Set Up a Home Office Always Have a Backup Plan No matter how proficient you think your software or hardware is Jernegan says it is In the following sections we will discuss each step in detail 1 Gather Requirements The first step in designing a network is to find out what the network is expected to do This is a threestep process that defines where you are where you want to be and the resources available to help in the transitionThere are three basic types of network switches to choose from when setting up a small business network managed switches unmanaged switches and smart switches An unmanaged switch is the likely choice for most small business networks It works out of the box and offers only basic configuration features
By following this step-by-step guide, you can establish a secure and reliable home office network. Remember to choose the right equipment that suits your needs, configure your router and modem properly, and implement robust security measures. A well-designed network will not only enhance your productivity but also safeguard your data from potential threats. With a strong home office network in place, you can focus on your work without worrying about connectivity or security issues.