Routers, Switches, and Hubs: Decoding Networking Hardware for Your Home ===
Setting up a home network can feel like navigating a maze of technical jargon. Routers, switches, and hubs are essential components of any network, each serving a specific purpose. Understanding how these devices work together is crucial for optimizing your network's performance. In this article, we will decode the world of networking hardware, shedding light on routers, switches, and hubs, and how they contribute to your home network.
Understanding Routers: The Backbone of Your Home Network
Routers are the backbone of any home network, connecting multiple devices to the internet while enabling communication between them. Acting as a central hub, routers receive data packets from various devices and determine the most efficient path for them to reach their destination. They manage IP addresses, allowing devices to communicate with each other and with the internet. Additionally, routers provide essential security features, such as firewalls, to protect your network from unauthorized access.
Routers also serve as an access point for Wi-Fi connections, enabling wireless connectivity for laptops, smartphones, and other portable devices. They provide a range of coverage, ensuring that your devices can connect to the internet from anywhere within your home. Many modern routers even offer advanced features like guest networks, parental controls, and Quality of Service (QoS) settings, allowing you to prioritize certain devices or applications for a seamless online experience.
Unraveling Switches: Enhancing Connectivity and Performance
Switches, unlike routers, are primarily responsible for creating a network within your home. They facilitate communication between devices within the local area network (LAN). Switches act as intelligent connectors, receiving data packets from various devices and forwarding them to their intended destinations. By doing so, they greatly enhance network connectivity and performance, ensuring devices can communicate with each other at high speeds.
Switches are particularly useful for homes with multiple devices that require fast and reliable connections, such as gaming consoles, smart TVs, and desktop computers. They provide more Ethernet ports than routers, allowing you to connect several devices directly to the switch for a stable and efficient connection. Switches also support Gigabit Ethernet, which offers speeds up to 1,000 Mbps, making them ideal for bandwidth-intensive activities like streaming high-definition videos or online gaming.
Demystifying Hubs: Simplifying Data Distribution in Your Network
Hubs, although less common in modern home networks, are worth understanding. Hubs are simple devices that receive data packets from one port and broadcast them to all other ports. Unlike switches, hubs do not analyze or filter the data they receive, which can lead to network congestion and reduced performance. However, they can still be useful in specific scenarios where simplicity and cost-effectiveness are more important than high-speed performance.
Hubs are often used in small networks or home labs for basic networking needs. They are also popular among network troubleshooting professionals who need to monitor network traffic or perform packet capturing. However, for most home network setups, switches provide superior performance and should be the preferred choice over hubs.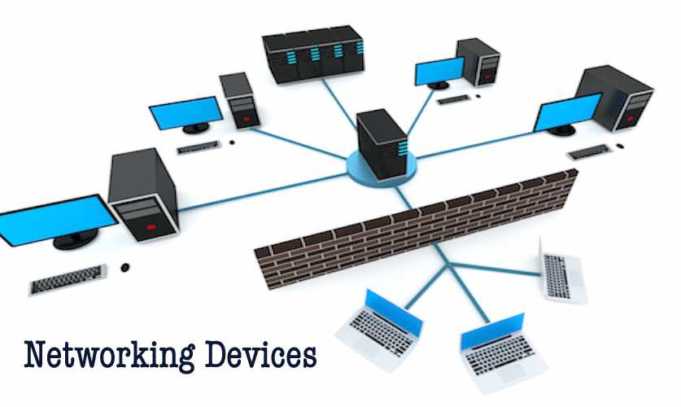 A modem connects your Home network to the Internet and a router ensures the traffic from the Internet reache the correct device on your network Routers provide protection against attacks from the outside and advanced administrative functions Network switches functionally allow you to expand the number of Ethernet ports on your routerSwitches are higherperformance alternatives to hubs Both pass data between devices connected to them Hubs do so by broadcasting the data to all other connected devices while switches first determine which device is the intended recipient of the data and then send it to that one device directly via a quotvirtual circuitquot When four computers Advantages of Routers Switches and Hubs Each device offers unique advantages Hubs The main advantages of hubs are
simplicity and cost They39re easy to set up and great for small informal networks Switches Switches offer efficient use of bandwidth improved performance and better management of network trafficVideo Network Devices Network devices also known as networking hardware are physical devices that allow hardware on a computer network to communicate and interact with one another For example Repeater Hub Bridge Switch Routers Gateway Brouter and NIC etc 1 Repeater A repeater operates at the physical layerAugust 11 2022 Case Study 4 min Switch vs Router vs Hub How to Choose What is a switch How does it work What is the difference between an Ethernet switch and a network switch hub and router Find out how to decide which is best for your needs CDW Expert What39s Inside What is an Ethernet Switch The
Difference Between a Switch vs HubHubs and switches connect computers to create a LAN Switches unlike hubs know which device the information is intended for and send it there Routers on the other hand can send packets between LANs while also assigning IP addresses acting as a switch and protecting your LANTypically routers connect networks to the Internet and switches operate within a network to facilitate intranetwork communication Learn more about hub vs switch vs router Here39s an example Source For the nitpicky among us yep I see you host is another term that you will encounter in networkingA router connects to all your Home39s devices and links them to each otherthrough Ethernet cables or WiFiand then connects to the modem A router also gives each device its own internal IP
Understanding the different networking hardware components is essential for creating a robust and efficient home network. Routers, switches, and hubs each play a crucial role in ensuring seamless connectivity and data distribution among your devices. Routers act as the backbone, connecting your devices to the internet and providing security features. Switches enhance network connectivity within your home, allowing devices to communicate at high speeds. Although hubs are less common today, they can still be useful in certain situations. By comprehending the functions of these devices, you can optimize your home network for a smooth and reliable online experience.