Staying productive on a computer depends largely on its speed and performance. If your machine runs sluggishly, it can slow down your work and become a major source of frustration. So, it's crucial to understand the basics about your computer's performance and know how to optimize its speed and efficiency. This easy-to-follow guide offers insights into the factors that affect your computer's performance, proven strategies to speed up your PC, and the ongoing maintenance that's necessary for its optimal functioning.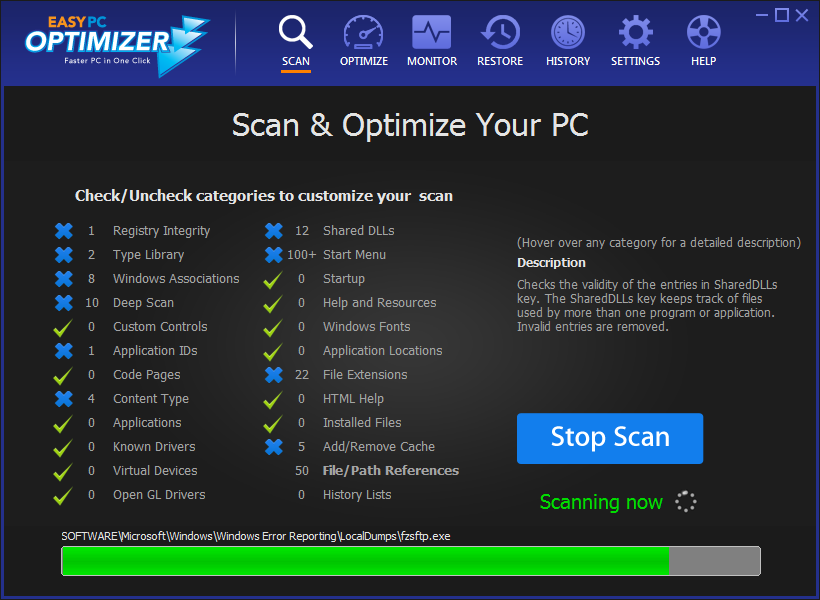 Understanding Your Computer's Performance
Your computer's performance isn't just about its hardware. Software plays an equally important role. Each action performed on a computer – from browsing the web to editing a document – requires system resources. When the resources are used efficiently, your computer runs smoothly. The Central Processing Unit (CPU), Random Access Memory (RAM), and hard disk drive are key components that determine your computer's speed and performance. The CPU is the brain of your computer, carrying out every task you do. The speed of your CPU, measured in gigahertz (GHz), affects how quickly your computer can process information. RAM is the computer's short-term memory. The more RAM your computer has, the more data it can handle simultaneously, thus enhancing its performance. The hard disk drive stores all your files and applications. If your hard disk is nearly full, your computer may slow down.
Various factors can affect your computer's performance. These include the types and number of programs running simultaneously, the amount of hard disk space used, and the presence of any viruses or malware. Another factor is fragmented data. Over time, as files are added, deleted, and modified, data becomes fragmented across the hard disk, slowing down the computer. Regularly defragmenting your hard drive can help maintain its efficiency. The computer's operating system also greatly influences its performance. For instance, newer versions of operating systems offer enhanced features and optimizations, but they may also require more system resources.
Proven Strategies to Speed Up Your PC
One of the simplest ways to speed up your PC is to keep it clean, both inside and out. Dust accumulation can cause your computer to overheat and slow down. Regularly cleaning your computer using canned air can help prevent this. In terms of software, getting rid of unused programs and files can free up disk space and improve performance. Regularly updating your software, including the operating system, is another crucial step. Updates often include performance enhancements and security patches that protect against viruses and malware, which can significantly slow down your computer.
Memory upgrades can make a significant difference in your PC's performance. If your computer is running slow, consider upgrading the RAM. This is especially beneficial for tasks that require a large amount of system memory, such as video editing or gaming. Upgrading your hard drive to a solid-state drive (SSD) can also boost your computer's speed. SSDs are faster and more reliable than traditional hard disk drives.
Disabling unnecessary startup programs can help your computer boot faster. Many programs are designed to start automatically when the computer boots up, and these can significantly slow down the startup process. Use the system configuration utility in your operating system to manage these startup programs. Another useful strategy is to use a performance troubleshooter, which can automatically find and fix issues that slow down your computer.
Ongoing Maintenance for Optimal Performance
Maintaining your computer is crucial for its optimal performance. Regular maintenance tasks include cleaning your computer, updating your software, scanning for viruses and malware, and backing up your data. Backing up your data ensures that you won't lose any important files in case of a system failure or other issues.
Disk cleanup is a simple yet effective maintenance task. It involves deleting unnecessary files, such as temporary files, to free up disk space. Regularly defragmenting your hard drive can also help maintain its efficiency. Another good practice is to delete your browsing history regularly. This not only helps protect your privacy but can also help your web browser run faster.
Checking for and installing updates regularly is another crucial maintenance task. Updates often include performance enhancements and security patches. It's also a good idea to keep your device drivers up to date. These are programs that allow your computer's software to interact with its hardware. Updated drivers can help your computer run more efficiently.
Finally, invest in good antivirus software. It can help protect your computer from viruses and malware that can slow down your computer and pose security risks. Regularly scan your computer for any threats and deal with them immediately.
7 Change Power Mode to Best Performance Credit Microsoft Changing the power setting on your PC to high performance could boost computing speed though it will also draw more electricity Head Make sure the system is managing the page file size 5 Check for low disk space and free up space 6 Adjust the appearance and performance of Windows 7 Pause OneDrive syncing 8 Disable unnecessary startup programsTo fix this in Windows 10 press the Windows key and then type and select Task Manager When the Task Manager opens click the quotStartupquot tab Here you39ll see all the programs that are set to turn on when Windows boots up Take a look at the column on the far right labeled Startup Impact Examine anything rated as having a quothighquot or quotmedium To adjust your indexing optionsopen the search
bar from the Windows toolbar type in quotIndexing Options gt press Enter gt Modify In the quotChange selected locationsquot window uncheck everything except for the Start menu located in C gt ProgramData gt Microsoft gt Windows Onboard Devices1 Click the Windows icon on your taskbar or press the Windows key on your keyboard then type quot startup quot This should bring up the option quot Startup Apps quot in the Start menu Click quot Startup Easytouse optimizer Fortect comes with a wide array of tools with PC optimizer being one of them One can use it to clean up junk files repair registry issues and free up valuable disk space Ways to improve your computer39s performance Windows 7 Fragmentation makes your hard disk do extra work that can slow down your computer Removable storage devices
such as USB flash drives can also become fragmented Disk Defragmenter in Windows rearranges fragmented data so your disks and drives can work more efficientlyTest how fast your processor graphics card storage drives and memory are by running the free UserBenchmark Speed Test Tip Closing unnecessary programs and browser tabs before clicking 39run39 will keep background CPU usage down and produce more accurate results The test may take a up to few minutes to run depending on your PC
In conclusion, optimizing and maintaining your computer's performance is imperative for smooth and efficient computing. By understanding your system's key components, implementing proven strategies for speed, and conducting regular maintenance, you can ensure a well-performing computer that supports your productivity. Remember that computer optimization is not a one-time task but an ongoing process. By following the guidelines in this guide, you can turn your sluggish computer into a fast and efficient machine.