Gaming has come a long way since its humble beginnings. What was once a simple and pixelated experience has now transformed into a world of realistic graphics, immersive gameplay, and jaw-dropping visuals. The driving force behind this transformation is gaming software. Gaming software plays a crucial role in enhancing the overall gaming experience, taking it to new heights and pushing the boundaries of what is possible. In this article, we will explore the evolution of gaming software, how software innovations have revolutionized the industry, and how you can unleash the power of gaming software to elevate your gameplay.
The Evolution of Gaming Software: Enhancing the Gaming Experience
From the early days of video games, where software was limited to simple lines and dots on the screen, to the present day where games boast stunningly realistic graphics, gaming software has come a long way. The evolution of gaming software has been driven by advancements in technology, allowing developers to create more complex and immersive gaming experiences. Today's gaming software goes beyond just visual enhancements, offering sophisticated physics engines, dynamic soundtracks, and realistic AI, all working together to create a truly immersive and engaging experience.
One of the key aspects of gaming software evolution is the development of game engines. Game engines are software frameworks that provide developers with a set of tools and functionalities to create games. These engines handle the rendering of graphics, physics simulations, audio processing, and other essential tasks, freeing up developers to focus on creating compelling gameplay experiences. Game engines like Unity and Unreal Engine have revolutionized the industry by democratizing game development and enabling developers to create high-quality games with ease.
Beyond Gaming: How Software Innovations Revolutionize the Industry
Gaming software innovations have not only transformed the gaming industry but have also had a significant impact on other industries. Virtual reality (VR) and augmented reality (AR) technologies, powered by advanced gaming software, have opened up new possibilities in fields such as education, healthcare, and training. VR has been used to create realistic simulations for medical training, allowing doctors to practice complex procedures in a safe and controlled environment. AR has been integrated into educational apps, making learning interactive and engaging for students. These software innovations have expanded the horizons of gaming and paved the way for exciting applications outside of traditional gaming.
Another area where gaming software has revolutionized the industry is in the realm of esports. Esports, or competitive gaming, has gained massive popularity in recent years. Gaming software has played a crucial role in creating a level playing field for esports athletes by providing precise controls, low latency, and fair matchmaking. It has also enabled the live streaming of esports events, allowing fans from around the world to watch their favorite teams compete in real-time. The combination of gaming software and esports has transformed gaming from a casual hobby into a competitive and lucrative industry.
Unleashing the Power of Gaming Software: Elevating Your Gameplay
To fully leverage the power of gaming software and enhance your gameplay, there are a few key factors to consider. Firstly, ensure that you have the latest hardware to support the demanding requirements of modern games. Upgrading your graphics card, increasing your RAM, and investing in a fast processor can significantly improve your gaming experience. Secondly, explore different game genres and titles to find the ones that resonate with you. Gaming software facilitates a wide range of experiences, from action-packed shooters to immersive role-playing games, catering to every preference.
Additionally, stay updated with the latest gaming software updates and patches. Developers continually release updates to optimize performance, fix bugs, and introduce new features. By keeping your games and gaming software up to date, you can ensure a smooth and enjoyable gaming experience. Finally, consider investing in gaming peripherals such as gaming mice, keyboards, and controllers. These peripherals are often designed to work seamlessly with gaming software, offering enhanced precision, comfort, and control.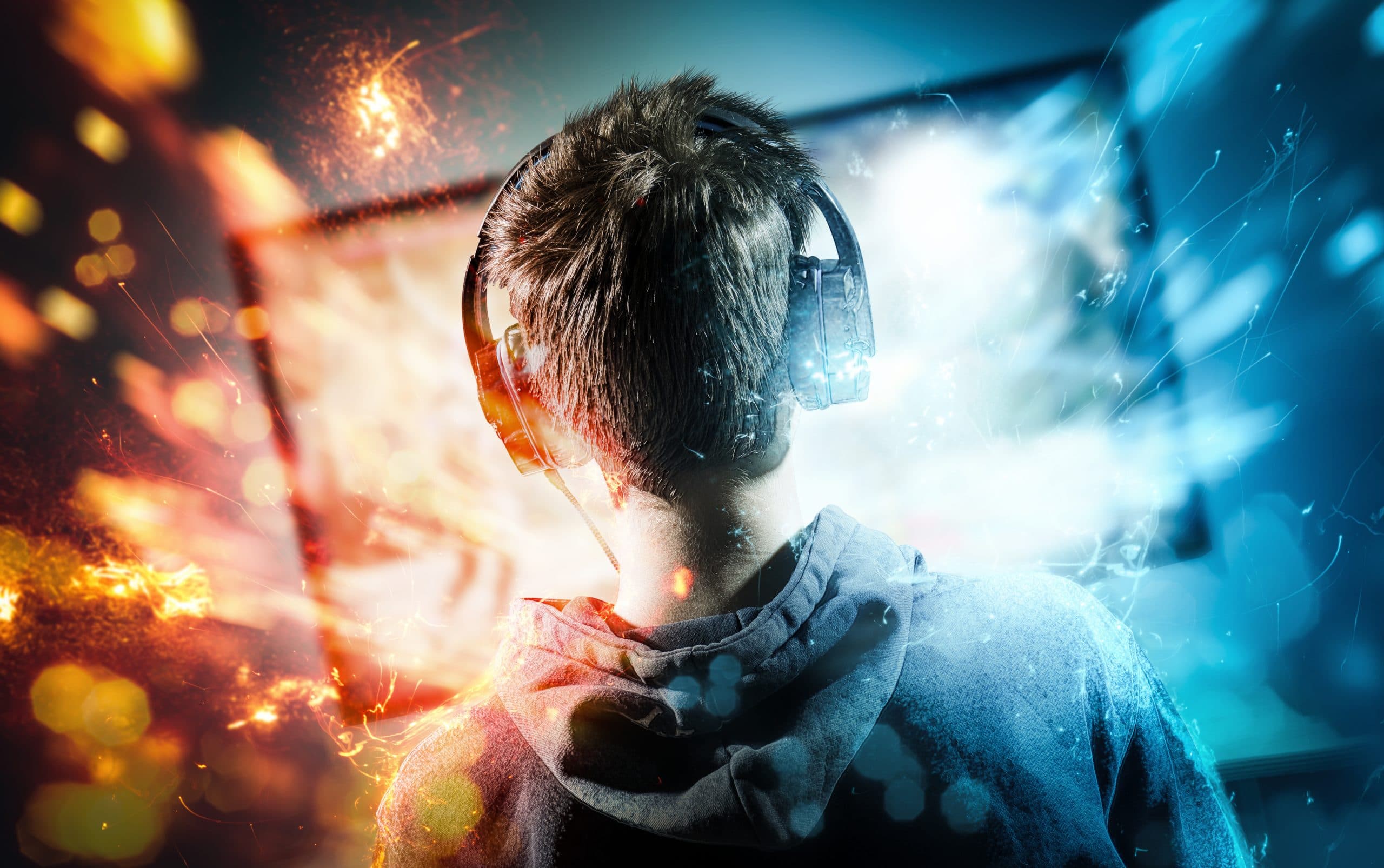 1 Bit Game Booster Best Game Boosting Software For Windows PC 2 WTFAst TopRated Game Booster For PC 3 Wise Game Booster The Best App For Boosting Games 4 Razer Cortex Game Booster A Globally Renowned Game Optimizer For Windows 5 GameBoost The Best FPS Booster For Windows 6 Game Fire 6 An Excellent Game Speed Booster For PC 7The best free software for your gaming PC Best By Dom ReseighLincoln Cat Ellis last updated 15 July 2021 Optimize and enhance your gaming Experience Image credit Shutterstock LookingOne of the easiest freest ways to boost gaming performance is to overclock your video card It39s pretty simple to do doesn39t cost you a dime and can cause noticeable improvements inTo enable it click on the Windows icon from the taskbar and then open the Settings application Once Settings
is open navigate to Gaming gt Game Mode and toggle the Game Mode switch to the On position 2 Use Auto HDR High Dynamic Range HDR is a big improvement over its older brother Standard Dynamic Range SDRIt temporarily increases the clock speed of a CPU beyond its normal operating frequency up to its Max Turbo Frequency for example 530 GHz for the Intel Core i910900K processor to handle the demands of CPUintensive software However Intel Turbo Boost Technology doesnt always increase your clock speed up to the Max Turbo FrequencyPaired with the best gaminggrade peripherals Razers software platforms provide an immersive gaming Experience to over 100 million users Razer offers a wide range of gaming software to complete your Razer gaming Experience whether it is allowing you to game lagfree stream
with customized Chroma effects or amp up your audio for MANAGE AND SWITCH PROFILES Now you can save multiple character profiles within your games and switch on the fly So the powers and abilities you need are always available Logitech G HUB is new software to help you get the most out of your gear Quickly personalize your gear per gameXPadder No gaming rig would be complete without this lifesaving utility Imagine your disbelief when you load up Mass Effect on your PC with your wired Xbox 360 controller plugged into it only to find out that you have to use the keyboard XPadder to the rescue Seriously this program just plain works
Gaming software has undoubtedly played a pivotal role in revolutionizing the gaming industry. It has transformed the way we play, connect, and experience games. From improved graphics and physics engines to virtual reality and esports, gaming software continues to push the boundaries of what is possible in gaming. By understanding the evolution of gaming software, exploring its applications beyond gaming, and optimizing your hardware and peripherals, you can elevate your gaming experience to new heights. Embrace the power of gaming software, and let it take you on a thrilling and immersive journey into the world of gaming.