The Importance of Essential Software for Every User ===

In today's digital age, computers have become an integral part of our lives. Whether it's for work, education, entertainment, or communication, we rely heavily on these machines to get things done. However, a computer without the necessary software is like a car without fuel – it may look impressive, but it won't take you anywhere. Essential software is the backbone of any computer, providing tools and functionalities that enhance productivity, security, and overall user experience.
=== Must-Have Tools: A Comprehensive Guide to Essential Software ===
Operating System (OS): The first and foremost essential software every user needs is an operating system. Windows, macOS, and Linux are the most popular options, each offering its own unique features and user interface. The OS acts as a bridge between the hardware and software, allowing users to interact with their computers seamlessly.

Internet Browser: With the internet being a vast source of information, a reliable internet browser is a must-have. Popular browsers like Google Chrome, Mozilla Firefox, and Microsoft Edge offer fast browsing speeds, extensive plugin support, and advanced security features. They enable users to browse websites, access online services, and stay connected with the world.

Office Suite: Whether you're a student, professional, or home user, an office suite is essential for creating documents, spreadsheets, and presentations. Microsoft Office, Google Docs, and LibreOffice are feature-rich suites that provide word processing, spreadsheet management, and presentation creation tools, ensuring you can handle any office task efficiently.

Antivirus Software: In the era of cyber threats, protecting your computer from malware and viruses is crucial. Antivirus software, such as Avast, Norton, or Bitdefender, scans your system for potential threats, blocks malicious websites, and safeguards your personal data. Regularly updating and running antivirus scans is vital to maintaining the security of your computer.

Media Players: For entertainment purposes, media players are indispensable. Whether you want to watch movies, listen to music, or view photos, media players like VLC, Windows Media Player, and iTunes provide a user-friendly interface and support various file formats, ensuring you can enjoy your multimedia collection hassle-free.

File Compression Tools: When it comes to sharing multiple files or reducing storage space, file compression tools come in handy. Software like WinRAR, 7-Zip, and WinZip allow users to compress files into smaller archives, making them easier to handle and transfer. Additionally, they can also encrypt files to ensure their security during transit.
=== Streamline Your Computer Experience with These Software Solutions ===
By incorporating these essential software solutions into your computer, you can streamline your experience and maximize productivity. These tools not only enhance functionality but also ensure the security and stability of your machine. From the operating system to antivirus software, each piece of software plays a crucial role in providing a smooth and efficient user experience.
Having the right software on your computer is like having a trusted companion by your side. It empowers you to accomplish tasks with ease, explore the digital realm, and protect your valuable information. Therefore, it is essential to carefully choose and regularly update the software on your computer to enjoy the full potential of your machine.
===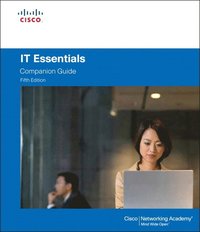 1 Internet Browser Google Chrome Unsurprisingly Google Chrome is still our top browser pick It39s superspeedy includes little conveniences like letting you instantly search Google Lens for an image and has a vast library of Chrome extensions30 Best Free Essential Software for Windows 25th September 2023 by Manish Sahay Best Free Essential Software amp Apps for Windows A collection of best must have freeware for your Windows PC Best Free AntiVirus AntiMalware Bitdefender Antivirus Free Edition Best Free Firewall Comodo Firewall Best Free Web Browser Firefox7 Zip is a file archiver and unpacking software for Windows This software can extract all types of compressed files into a system You can also compress files and pictures in many types of formats This is essential software for every
Windows and computer user 5 TeamviewerThe latest and greatest version of the Microsoft Windows operating system is finally here and a lot of users have already upgraded to Windows 11 on their PCs to experience the brand new features6 Music Windows Media Player and iTunes Every copy of Windows comes with Windows Media Player which does a tolerable of playing and organizing your music files But since so many people have The 20 Best Productivity Apps for Windows By Melanie Pinola July 19 2018 Many of us need specific tools to get our jobs done You might use QuickBooks for accounting and invoicing Microsoft Visual Studio for developing computer programs Scrivener for writing a book or AutoCAD for creating 2D or 3D designsFeatures Software Essential Apps to Install on your Windows PC or Mac
Desktop Software Essentials So You39re Ready to Go By TechSpot Staff April 1 2023 TechSpot is celebrating its1 Google Chrome Software Category Web Browser Pricing Model Free If youre looking for the best browsing experience then look no further than Google Chrome This free and powerful browser is available to download on multiple platforms Windows macOS Linux amp Android
In conclusion, essential software is vital for every computer user. From the operating system that powers your machine to the media players that entertain you, each software solution serves a specific purpose in enhancing your computer experience. By understanding the importance of these tools and incorporating them into your system, you can navigate the digital landscape with efficiency, productivity, and peace of mind. So, make sure to equip your computer with the must-have software solutions and embark on a seamless computing journey.