In today's digital age, many of us spend a significant amount of time working on computers. However, little attention is often given to the importance of ergonomics in creating a healthy and comfortable workspace. Ergonomics, the science of designing a workspace to fit the needs of the worker, plays a crucial role in preventing musculoskeletal disorders and maintaining overall well-being. This article will explore the key elements for creating a healthy and comfortable computer setup and provide some practical tips and best practices to optimize ergonomics in your workspace.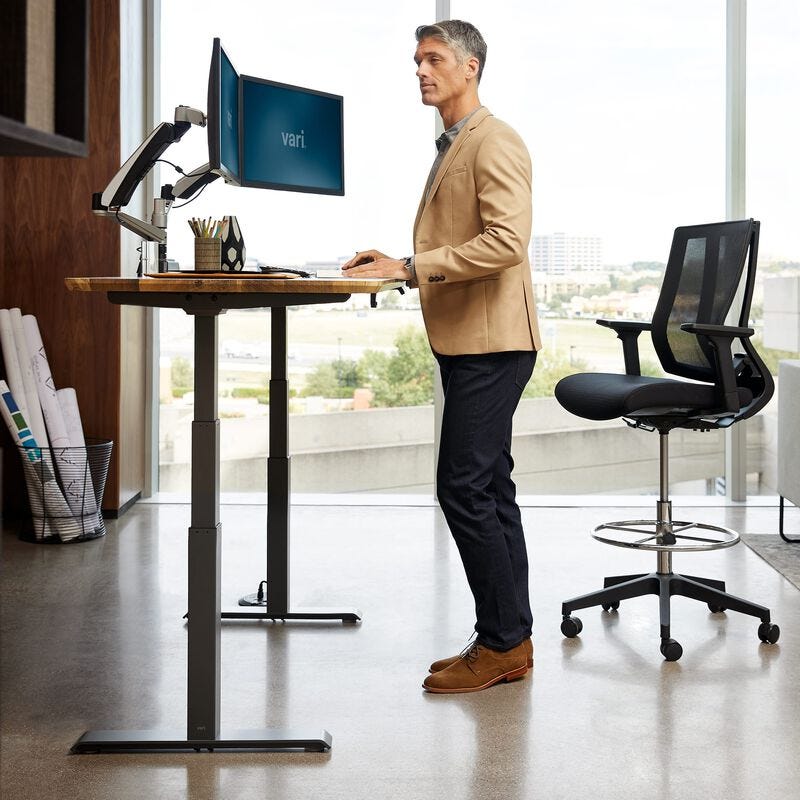 The Importance of Ergonomics in Your Computer Workspace
With the increasing reliance on computers, it is essential to understand the significance of ergonomics in your computer workspace. Poor ergonomics can lead to a variety of health issues, such as neck and back pain, eyestrain, and even carpal tunnel syndrome. By creating an ergonomic workspace, you can reduce the risk of these ailments and promote overall productivity and well-being.
Key Elements for Creating a Healthy and Comfortable Setup
To create a healthy and comfortable computer setup, there are several key elements to consider. First and foremost, your chair should provide proper back support and be adjustable to ensure a comfortable sitting position. Additionally, your desk height should be set at a level that allows your arms to rest comfortably on the keyboard without straining your shoulders or wrists. Furthermore, investing in an adjustable monitor stand or arm can help position your screen at eye level, reducing neck and eye strain.
Tips and Best Practices for Optimal Ergonomics at Your Computer
To optimize ergonomics at your computer, it is important to follow some best practices. Firstly, maintain a neutral posture by keeping your feet flat on the floor, knees at a 90-degree angle, and your back well-supported against the chair. Position your keyboard and mouse close to your body, keeping your wrists straight and elbows at a comfortable angle. Take regular breaks to stretch and move around, as prolonged sitting can lead to stiffness and discomfort. Finally, ensure proper lighting to minimize eye strain and reduce glare on your computer screen.
Conclusion
Creating an ergonomic computer workspace is crucial for maintaining a healthy and comfortable work environment. By considering the key elements, such as an adjustable chair, appropriate desk height, and monitor positioning, you can significantly reduce the risk of musculoskeletal disorders and other health issues. Implementing best practices, such as maintaining a neutral posture, taking regular breaks, and optimizing lighting, further enhances the ergonomic benefits. Remember, a well-designed workspace not only promotes physical well-being but also enhances productivity and overall job satisfaction. So, take the time to assess your computer setup and make the necessary adjustments for an ergonomically sound workspace.
By Mayo Clinic Staff If your work involves sitting at a desk discomfort doesn39t have to be part of the job You may be able to avoid some of the health problems associated with seated work such as neck and back pain and sore wrists and shoulders by using proper office ergonomicsPublished May 14 2020 Melanie Pinola After years of slumping at a desk Ive started to suffer the aches that come from having a poor Workspace setup The stiff chair the desk thats too tallWhat Is Ergonomics Sometimes employees are assigned to workstations and expected to work with what theyre given says Julie Dorsey an occupational therapist who specializes in ergonomics andAdapt Laptops Laptop computers are not ergonomically designed for prolonged use The monitor and keyboard are so close together that they cannot
both be in good positions at the same time For prolonged use it39s best to add a separate monitor and keyboardErgonomics is the study of customizing a workplace to a users requirements or as the US Department of Labor succinctly defines it fitting a job to a person 3quot Using ergonomics helps increase worker efficiency and productivity but ultimately keeps a workers comfort a top priorityBy Lindsay Tigar Published on February 8 2022 Photo PekicGetty Images Whether you log into work remotely or head into the office it39s important to consider how your physical Workspace impacts your health After all propping up on the couch with a laptop doesn39t exactly benefit your posture or improve aches and painsComputer ergonomics is the science of equipment design and how specific equipment usage
and placement can reduce a user39s discomfort and increase productivity Some equipment is designed with special attention to ergonomics like ergonomic keyboards and ergonomic chairs Here are a few tips to help you avoid injury in your WorkspaceHealth News Fact Checked 6 Simple Solutions to Improve the Ergonomics of Your Home Workspace The way youre working from home could be having a bigger effect on your physical health than
By prioritizing ergonomics in your computer workspace, you are investing in your health and well-being. With a few simple adjustments and best practices, you can create a comfortable and productive environment that supports your long-term physical health. So, next time you sit down at your computer, take a moment to assess your workspace and make the necessary changes to optimize ergonomics. Your body will thank you for it.