Computer Care 101: Essential Tips for Maintaining Your Device's Health ===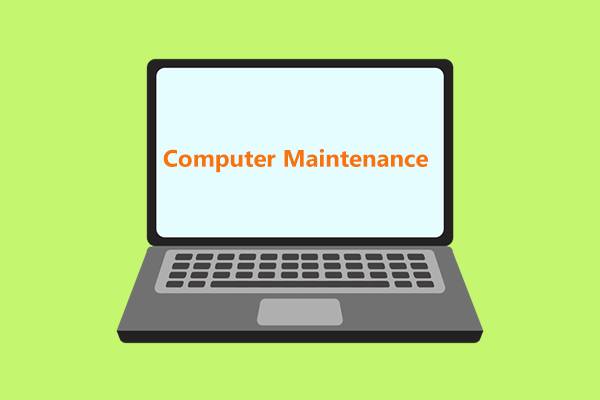 In today's digital age, we rely heavily on our computers for work, entertainment, and communication. With such frequent usage, it's crucial to properly maintain our devices to ensure they perform at their best. Regular computer care not only extends the lifespan of your computer but also enhances its overall efficiency. This article provides you with essential tips for maintaining your computer's health, covering cleaning, file organization, and preventative measures against malware.
Cleaning Your Computer: The First Step in Maintenance
Regular cleaning is the foundation of computer care. Dust and debris can clog your computer's cooling system, causing overheating and potential damage. To clean your computer, start by shutting it down and unplugging it from its power source. Gently wipe the exterior with a microfiber cloth to remove any visible dust. Use compressed air to blow out dust from the keyboard, vents, and fan openings. For more stubborn dirt, a soft brush or toothbrush can be used. Avoid using liquid cleaners directly on your computer, as they may damage the delicate electronic components.
Internally, cleaning your computer involves removing dust from the motherboard, graphics card, and other internal components. Carefully open your computer's case and use compressed air to blow out any accumulated dust. Be cautious while handling delicate parts and avoid touching them directly. Cleaning your computer every few months or as needed will significantly reduce the risk of overheating and improve its overall performance.
Organizing Files and Folders: Streamline Your Device's Performance
An organized file system not only makes it easier to find documents but also improves your computer's performance. Start by decluttering your desktop by removing unnecessary icons and files. Create folders and categorize your files based on type, purpose, or project. This simple step optimizes your computer's storage and allows for faster file access.
Regularly deleting temporary files, such as browser caches and unnecessary downloads, helps free up valuable storage space. Utilize the built-in tools on your computer, such as Disk Cleanup on Windows or Optimized Storage on macOS, to streamline your device's performance. Additionally, consider using cloud storage or external hard drives to offload files that you don't frequently access.
Preventative Measures: Protecting Your Computer from Malware
Protecting your computer from malware is vital to maintaining its health. Start by installing reliable antivirus software and keeping it up to date. Regularly scan your computer for viruses, malware, and other potential threats. Be cautious when browsing the internet or opening email attachments, as these are common sources of malware. Avoid clicking on suspicious links and only download software or files from trusted sources.
Updating your operating system and other software regularly is another crucial preventive measure. These updates often include security patches that address vulnerabilities to malware attacks. Enable automatic updates whenever possible to ensure you have the latest protections.
1 Dust your keyboard using compressed air Did you know that researchers have found that the average desktop and keyboard is dirtier than a toilet seat Thats why dusting your keyboard off at least once a week can help maintain it and reduce Health risks Wipe down your keyboard with a damp lintfree cloth but be sure not to soak it in water1 Protect with padding Everyone has been there drops bumps and slips result in unsightly cosmetic dings that leave your computer looking lessthanloved If youre like most people who travel with their PC safeguarding against accidents can feel next to impossible when packing your PC away into a carryon1 Protect with padding 2 Organize cords 3 Update your operating system 4 Unplug to avoid overcharging 5 Purge your system of junk files and programs 6 Run
regular antivirus scans 7 Clean the keyboard and case 8 Update your passwords 9 Organize your data 10 Back up your data 1 Protect with padding1 Protect with padding Everyone has been there drops bumps and slips result in unsightly cosmetic dings that leave your computer looking lessthanloved1 Predictive Maintenance This refers to using a diagnostic tool to anticipate possible failures and avoid some possible issues And one common way is monitoring your computer system and checking whether it works properly This tool can control and inform you of battery levels the temperature of the CPU and other features 2One study showed that heavy computer users who successfully avoided computerrelated pain moved every 7 minutes At least every 10 minutes take a short 1020 second break Take your hands
off the keyboard and move Every 3060 minutes take a brief 25 minute break to stretch andor walk aroundDisinfect Your System Analyze and Reduce Your Disk Usage Tweak Windows to Improve Performance Keep Windows and Software UptoDate Back Up Your Data Software Keys and Drivers When working or playing on your computer you probably don39t think much about how you are going to clean up your files backup your data keep your system virus 1 Fight the Dust 2 Unplug Your Laptop 3 Avoid Overheating 4 Perform Virus Scans 5 Get Rid of the Junk 6 Use Cloud Storage 7 Update Your Software 8 Use Windows Task Manager 9 Backup Your Data 10 Reset Your PC 10 Essential Computer Maintenance Tips 1 Fight the Dust Dust and debris slow down your PC and may lead to hardware malfunction
By following these essential tips, you can ensure your computer remains in optimal condition. Regular cleaning, proper file organization, and preventive measures against malware will not only extend the longevity of your device but also improve its overall performance. Incorporate these practices into your computer care routine, and you'll enjoy a seamless and efficient computing experience for years to come.