Cloud Computing and Network Integration: A Dynamic Duo
The rapid advancements in technology have revolutionized the way businesses operate, with cloud computing and network integration emerging as key drivers of transformation. Cloud computing has gained immense popularity in recent years, enabling organizations to store and access data and applications remotely, while network integration ensures seamless communication and connectivity between various systems. The combination of these two powerful technologies has proven to be a dynamic duo, offering enhanced efficiency, scalability, and agility to businesses of all sizes. In this article, we will explore the rise of cloud computing, the importance of network integration, and the remarkable synergy that can be achieved by combining these technologies.
The Rise of Cloud Computing
The rise of cloud computing has been nothing short of remarkable. As businesses increasingly move away from traditional on-premises infrastructure, cloud computing offers an appealing alternative. With cloud computing, organizations can store and access their data and applications on remote servers, eliminating the need for costly physical infrastructure and maintenance. This shift to the cloud offers numerous advantages, including improved accessibility, scalability, and cost-effectiveness. Moreover, cloud computing allows businesses to leverage the expertise of cloud service providers, who ensure robust security measures and reliable data backup. The ease of implementation and flexibility provided by cloud computing has made it an indispensable tool for modern businesses.
The Importance of Network Integration
While cloud computing provides the foundation for centralized data storage and access, network integration plays a crucial role in connecting various systems and enabling seamless communication. Network integration allows different devices, applications, and platforms to work together harmoniously, facilitating data sharing, collaboration, and real-time updates. It ensures that the cloud infrastructure is seamlessly integrated with the organization's existing network, enabling employees to access data and applications from anywhere, at any time. Furthermore, network integration enables businesses to leverage emerging technologies such as the Internet of Things (IoT) and Artificial Intelligence (AI), which heavily rely on interconnected systems for their functionality. Without network integration, the full potential of cloud computing cannot be realized.
Harnessing the Power of Cloud and Network Synergy
The true power of cloud computing and network integration lies in their synergy. When combined effectively, these technologies offer unparalleled benefits to businesses. By leveraging cloud computing's scalability and cost-effectiveness, organizations can optimize their network infrastructure and reduce the need for physical hardware. Additionally, the integration of cloud and network enables efficient data transfer, allowing real-time collaboration, decision-making, and analytics. This synergy also empowers businesses to embrace remote and flexible work arrangements, as employees can access necessary resources from anywhere with an internet connection. Furthermore, the combination of cloud and network integration provides a solid foundation for innovation, as businesses can quickly adopt and integrate new technologies and services into their operations.
Cloud Computing and Network Integration: A Dynamic Duo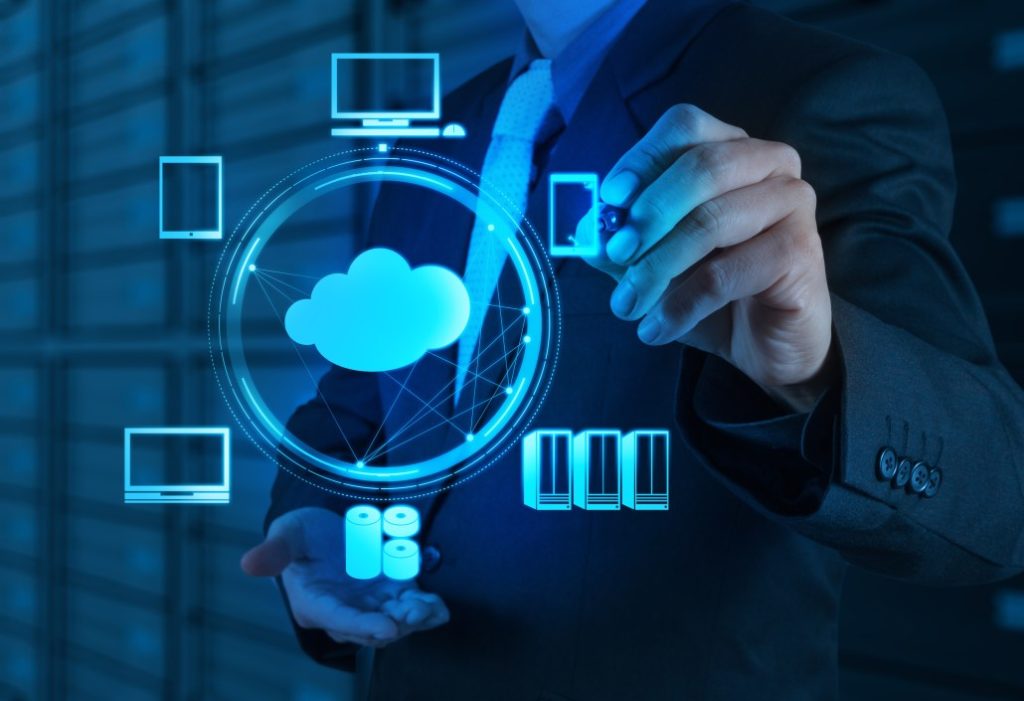 Connecting the hybrid world to build a foundation for the network of the future Amazon Web Services AWS and Cisco are working together to make it easier for businesses to accelerate their cloud journey By simplifying networking across onpremises and cloud Cisco solutions on AWS help you address common use cases in hybrid environments Release Time20210408 8 April 2021 Shenzhen China At CUBENet30 network innovation forum held by China Unicom Huang Bing Director of Technical Planning Dept at ZTE Corporation delivered a speech entitled quotVisions and Challenges of ComputingNetwork IntegrationquotAs a result companies that have adopted cloud platforms report that they can bring new capabilities to market about 20 to 40 percent faster 3 Cameron Coles 11 advantages of cloud computing and how
your business can benefit from them McAfee June 9 2015 skyhighnetworks com1 Introduction and motivation The Internet of Things IoT paradigm is based on intelligent and self configuring nodes things interconnected in a dynamic and global network infrastructure It represents one of the most disruptive technologies enabling ubiquitous and pervasive computing scenariosThe US National Institute of Standards and Technology NIST defines cloud computing as a model for enabling ubiquitous convenient ondemand network access to a shared pool of configurable computing resources eg networks servers storage applications services that can be rapidly provisioned and released with minimal management Software defined networks and the Internet of Things IoT are two major and emerging developments in
networking that have much in common and their survival depends on each other Software Defined Networking SDN is one of the 5G enabling innovations that can help design complex manageable costeffective and adaptable networksThe contributions of this study in brief are i overviewing the current challenges correlated with combination of cloud computing and IoT ii presenting the anatomy of some proposed combination platforms applications and integrations iii summarising major areas to boost the integration of cloud and IoT in the upcoming worksCloud computing is a technology that allows dynamic and flexible computing capability and storage through ondemand delivery and payasyougo services over the Internet This technology has brought significant advances in the Information Technology IT domain
In the last few years the evolution of cloud computing has led to the development of new technologies such as cloud federation edge
Cloud computing and network integration have revolutionized the way businesses operate, offering enhanced efficiency, scalability, and agility. The rise of cloud computing has provided organizations with an alternative to traditional infrastructure, enabling remote data storage and access. However, to fully harness the benefits of the cloud, network integration is crucial. It ensures seamless communication and connectivity between systems, allowing for efficient data transfer and real-time collaboration. When combined, cloud computing and network integration create a powerful synergy that enables businesses to optimize their operations, embrace flexibility, and drive innovation. As technology continues to evolve, the dynamic duo of cloud computing and network integration will undoubtedly play a pivotal role in shaping the future of business.