In today's digital age, the importance of data security cannot be overstated. With the increasing reliance on technology for personal and professional purposes, the risk of data loss or theft is a constant concern. One of the most effective ways to protect your valuable data is by regularly backing it up. This comprehensive guide will walk you through the importance of backing up your data, best practices for data backup and security, and how to choose the right backup solution.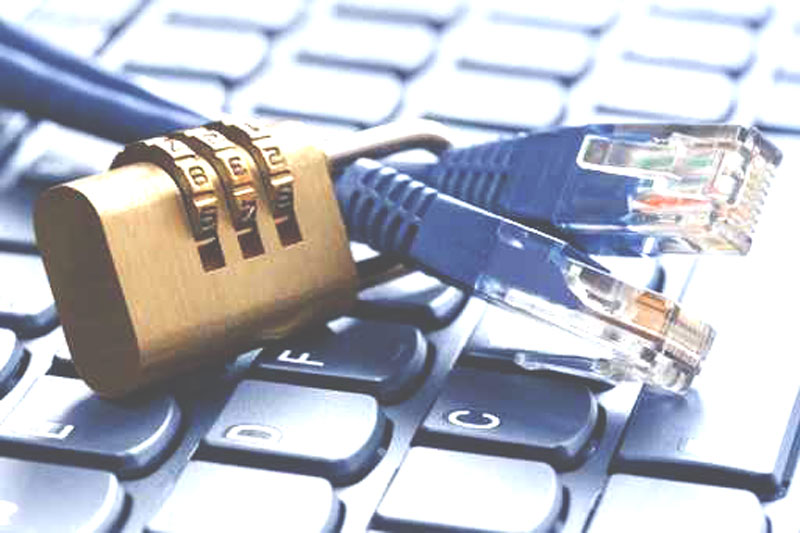 Why Backing Up Your Data is Essential
Backing up your data is essential for several reasons. Firstly, it provides a safety net in case of a hardware failure or system crash. Imagine losing all your important files, photos, or documents due to a computer malfunction. By having a backup, you can easily restore your data and resume your work without significant disruption.
Secondly, data loss can occur due to various unforeseen events such as natural disasters, theft, or accidental deletion. Without a backup, recovering lost data can be an arduous and sometimes impossible task. By regularly backing up your data, you ensure that even if the worst happens, you can quickly recover all your important information.
Another crucial reason to back up your data is to protect against cybersecurity threats. With the rise of malware, ransomware, and hacking incidents, no one is immune to the risk of data breaches. By having an up-to-date backup, you can easily restore your data after a security incident and minimize the potential damage caused.
Best Practices for Data Backup and Security
To ensure the effectiveness and reliability of your data backup, it is essential to follow some best practices. Firstly, you should create multiple copies of your data and store them in different locations. This ensures that even if one backup fails or is compromised, you have other copies to rely on.
Regularly scheduling automatic backups is another crucial practice. This eliminates the risk of forgetting to back up your data and ensures that you always have the most recent version available. Additionally, consider using encryption to protect your backup files from unauthorized access. Encryption adds an extra layer of security and ensures that even in the event of theft, your data remains protected.
It is also important to test your backups periodically. Performing test restores can help identify any issues or errors in the backup process and ensure that your data can be successfully recovered when needed. Moreover, keep your backup software and systems up to date to protect against vulnerabilities and take advantage of the latest security features.
Choosing the Right Backup Solution
When it comes to choosing a backup solution, there are several factors to consider. Firstly, assess your data storage needs and determine the amount of data you need to back up. This will help you select a suitable backup solution that offers sufficient storage capacity.
Consider the type of data you are backing up and its level of sensitivity. If you deal with highly sensitive information, such as financial records or customer data, opt for a backup solution that offers strong encryption and advanced security features.
Evaluate the ease of use and compatibility of the backup solution with your existing systems. Choose a solution that integrates seamlessly with your operating system and applications, ensuring a smooth and hassle-free backup process.
Lastly, consider the reliability and reputation of the backup solution provider. Look for established companies with a track record of providing secure and reliable backup services. Reading customer reviews and seeking recommendations can help you make an informed decision.
The 321 rule of backup is a solid strategy to follow In this concept an organization has three copies of data stored on at least two different types of media with one copy sent off site In a remote work environment cloud backup is a valuable offsite resource Backup your data and configurations and keep the backups ofline Learn to protect your information as it is stored processed or transmitted Identify information critical to operations stored on your network Have plans in place to help recover and restore systems networks and data from known good backupsHere are 10 ways you can ensure that your data backups both local and in the cloud are kept secure and protected from threats such as ransomware malicious insiders and external hackers This article is part of Create your data backup
strategy A comprehensive guide Which also includesShared clouds store your data along with many other users data in the same cloud infrastructure posing a Security risk Before you entrust your critical data to a cloud service provider carefully check the service agreement for Security practices To increase the Security of your data in the cloud look for aThe 7 critical backup strategy best practices to keep data safe Data backup failure Top 5 causes and tips for prevention 2 Align backup strategy to servicelevel demands Since the beginning of the data center a best practice was to set priorities for each application in the environmentA data backup is a copy or archive of the important information stored on your devices such as a computer phone or tablet and its used to restore that
original information in the event of a data loss Data losses can occur in many forms from hard drive failures to ransomware attacks and even human error or physical theftHaving a plan to back up your data is one of the most important processes to protect the data in the event of a cyber attack Should a malware or ransomware attack occur you can boot a saved backup and restore your data to its previous stateThe source for a backup operation is the place where you have created and stored your files it could be a local drive a cloud service or a network share The target is where your backedup files are stored an external storage device cloud storage or on the network File backup vs full system backup
In conclusion, backing up your data is essential for protecting your valuable information from loss, theft, or cyber threats. By following best practices such as creating multiple copies, scheduling automatic backups, and using encryption, you can ensure the security and reliability of your backups. When choosing a backup solution, consider your storage needs, data sensitivity, compatibility, and the reputation of the provider. By implementing a comprehensive backup strategy, you can have peace of mind knowing that your data is well-protected and easily recoverable whenever the need arises.